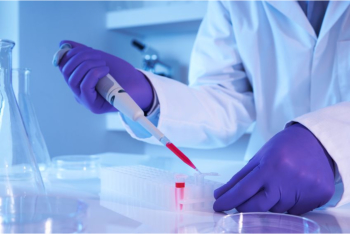 At StarLab, we take pride in establishing and maintaining the highest level of service available to our clients. Meeting the needs of our clients is a primary function of our business, so we have strategically located our main office and our reference laboratory to meet your needs and provide you with a wealth of support services to create that open line of communication essential to the laboratory-client relationship.
Laboratory Testing
We offer the following testing in-house.
General Chemistry
Coagulation
Hematology
Clinical Microscopy
Toxicology Testing

Therapeutic Drugs
Microbiology
Immunology
Endocrinology
Mobile Phlebotomy Services
StarLab maintains a staff of highly trained, well experienced certified phlebotomists and medical assistants who are available to perform house calls on "home bound" patients and collect specimens at client facilities or at the convenience and the patients home.
Drawing Station
Experienced phlebotomists are available during business hours at our main office and in various locations to accommodate walk-in patients. Business hours are from 9:00AM-6:30PM, Monday-Saturday.
Consultations
Our medical director and the senior members of our technical staff are always available for telephone consultation to answer any questions you may have pertaining to interpretations and methodologies of laboratory tests and results.
Billing Services
The laboratory will bill insurance companies and third party payors. For client billing, an itemized statement is sent to the physician monthly and is due and payable upon receipt. We also provide billing services for specimens collected in the clients' office when all patients billing information is included on the request form.
The law requires the testing laboratory to bill for Medicare and Medicaid patients. By checking the appropriate box on the requisition, and supplying a copy of the ID card and Medicare number when submitting specimens, the lab will perform the billing.
Courier Services
Specimen transport is provided by StarLab through our own staff of courteous and qualified couriers. Multiple daily visits to your office are available depending upon your practice's needs and location. Courier service is free of charge.
Customer Service
Our customer service staff can answer your questions regarding specimen requirements, reports, and other services. They also call all panic or critical values to the ordering physician and to the facility as well as any telephone reports requested. StarLab has a 24/7 on call personnel to make sure we answer all your requests even after office hours.
Specimen Collection
Testing accuracy is dependent upon careful attention to collection technique and specimen preparation. A quality laboratory result starts with the collection and handling of the specimen. If there are any questions regarding the specimen, the laboratory will call to clarify these matters. If you wish to collect specimens in your facility, the laboratory will provide all necessary tubes and containers at no cost. Specimen containers and supplies for histological and cytological specimens are also available.
Reference Testing
Those procedures not performed by our laboratory, are forwarded to a selected reference laboratory. Reference laboratories are chosen for quality, reliability, and service and must be certified by the same agencies which certify our own laboratory or by the other accrediting agency at the national level. New procedures are regularly developed and should you find a procedure not listed, please call our customer service department for information concerning availability.